How are 888 Casino celebrating Christmas 2013? Well they've actually came up with 88 reasons as to why you should be playing there this holiday season. Here's the list:
$1
$1
$1
$1
$1
$1
$1
Need I go on? If you're sitting there scratching your head after one too many eggnogs then I'll spell it out for you: 888 Casino are offering a $88 no deposit bonus this Christmas.
To get it just click on the link above to visit their site, register an account and boom – $88 is there and ready for you to play with. 888 offer both a downloadable casino, and a browser based casino which means you can play it in any web browser without the need to download software.
On top of that, they are offering the X-Mas X-Games Challenge. This is an awesome promotion which will offer you $100 free each day, PLUS the chance to win an XBox One! Although with some of the bad reviews that's getting, you may not be too excited about getting it.
It's a really sweet deal and very easy – each day you visit the 888 Casino website, and bring up the flash game. There are 5 levels to play.
Level 1 Santa is flying along and you have to click the mouse to drop presents in the chimney. Level 2 you have to collect presents as they come at you – here's a screenshot of that: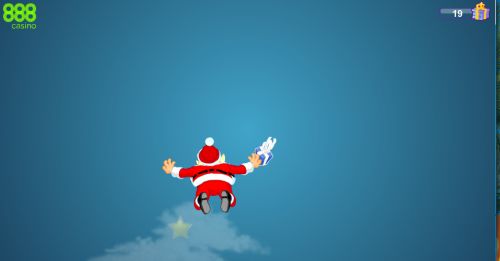 Level 3 is probably my favourite – you have to float Santa towards a bullseye: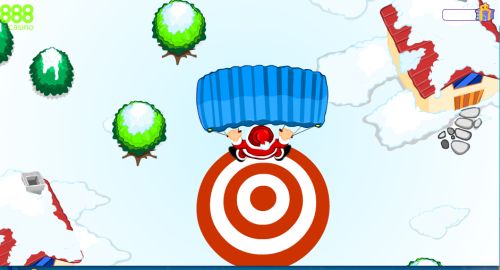 Then the better you do, the better bonus code you will get which also earns you a raffle entry for the XBox One.
Quick note that you can't play that on your mobile device. 888 offer a great mobile casino but this game needs to be played on your computer. The website says it needs a PC but you can probably play on Mac.
On top of all that, there's a freeplay special on Friday the 13th this year, plus a 100% deposit bonus up to $200.
Some seriously sick deals this Christmas at 888 Casino. Get into all this, and get your $88 free at 888 Casino.
Christmas Casino » Christmas Casino Promotions »