For Christmas I recieved a couple of Christmas scratch cards. I completely forgot about them until now – while pulling down the Christmas tree I saw them sitting there and thought YAY – time for free money! And time to blog about it too!
I've did two previous scratch card blogs. In the first one, Holly Jolly Tripler I paid $3 and won $5. In Jack Frost Doubler, I paid $5 and won $5 immediately meaning I freerolled that one.
Hopefully the Christmas magic lasts a little longer and I can get some luck out of these.
This thing is called the Christmas Gift Pack and it cost $10. Here's a picture of it: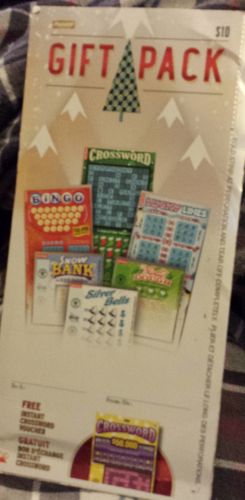 It's pretty sweet. It comes with 6 different scratch cards, PLUS a free voucher for an Instant Crossword scratch card which costs $3. Pretty damn sweet deal.
Here's all the cards with the package open: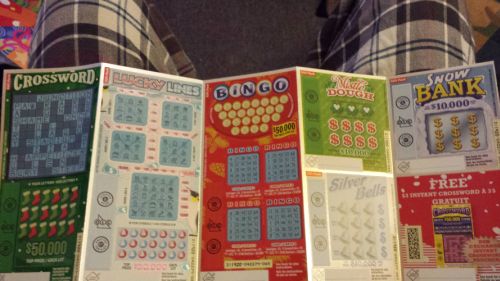 We won't do them all for this blog. We'll save them for a later blog – but let's get scratching. We'll start with the included Crossword Puzzle card. Here's what it looks like unscratched: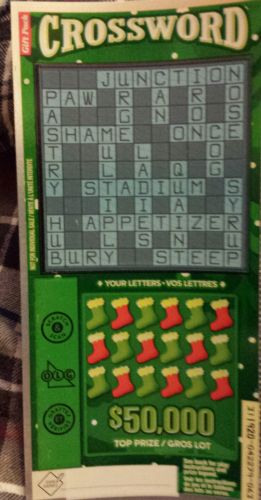 So let's get scratching!
First row scratches is QSARJL. We need at least 2 words to cash and we do okay with 3 letters in PASTRY to start.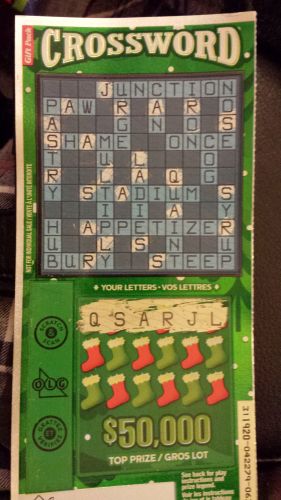 Not too bad but let's get to the next row.
We get MUONCD there. That's a really good one – we have RON out of Iron, ONC out of Once, and we just need TI for Junction(which would also give us Iron). Also CO out of COG. Not too bad. Here's the card: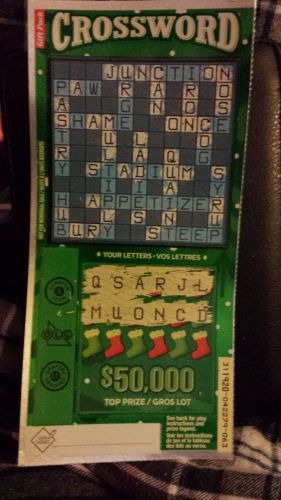 So let's get onto the last row and see how we do.
We get a Y which helps us, and a W and a Z. Ugh. Not good. We still have CAN but that's it so far.
F.
H.
T.
Nothing 🙁
Here's the final card: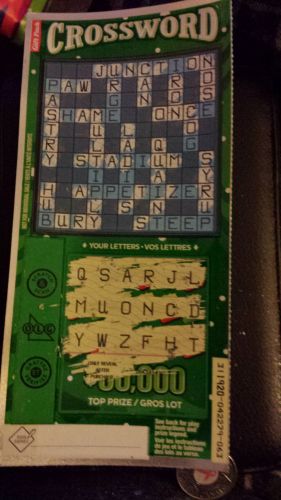 Let's move onto Snow Bank. This is a nice simple one – here it is: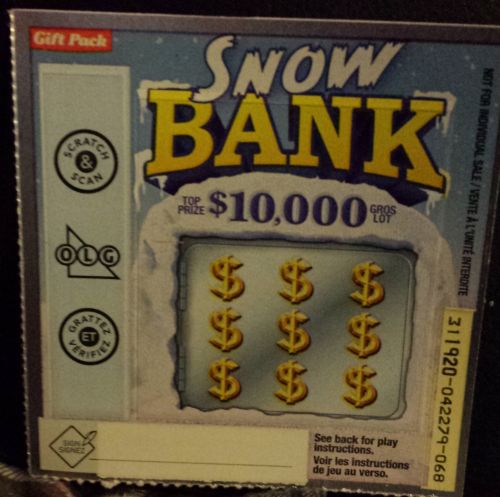 Scratch it all. If you get 3 cash prizes matching you win that prize.
Here's the first scratch: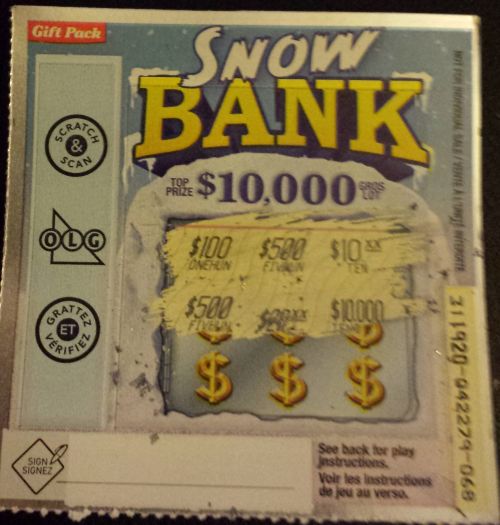 Yikes, not even 2 matching. That sucks.
Scratch the remaining ones and get $5, $2 and….$100. Damnit.
Look at that! Awful. Not even a small tease man – that one was no fun at all.
Oh wait – we did have two $500s. My bad how did I not see that.
Oh well – let's wrap it up with Silver Bells. Here's what it is: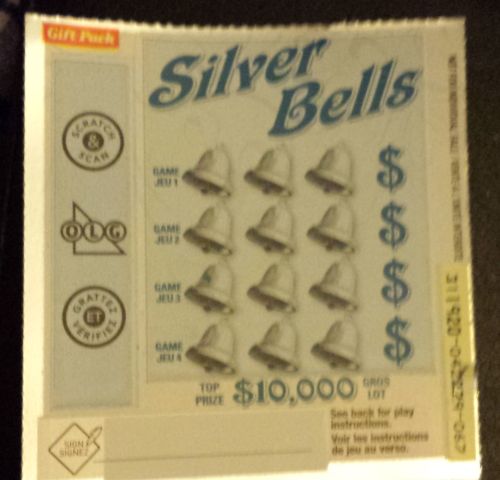 4 separate games. You scratch the 3 symbols and if they match you win whatever the prize is under the dollar sign. Nice and simple.
The one thing I always do is this: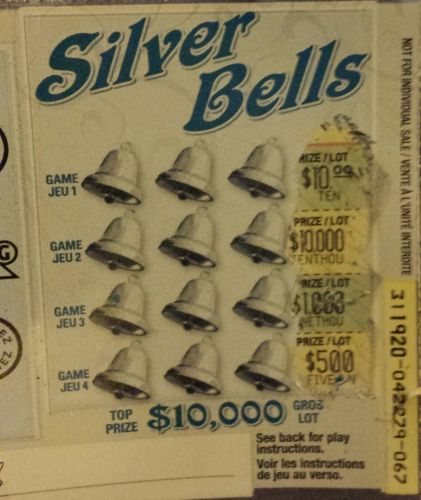 Then I scratch from the lowest prize up – or sometimes I switch it around and scratch from highest prize. Either getting my hopes up or getting more disappointed as time goes on.
Sadly this one isn't going to help us out either: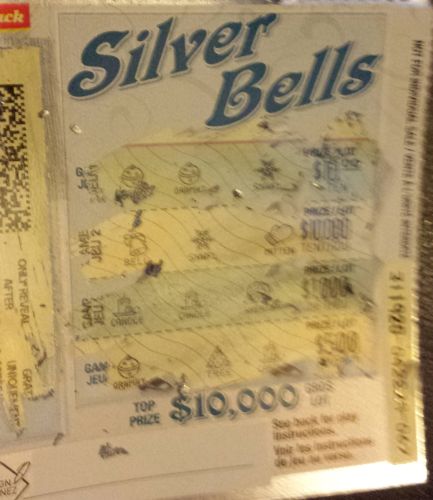 Oh well. We've still got some cards to go – I'll do another blog on them very soon! Thanks for reading.
Christmas Casino » Christmas Casino Blog »